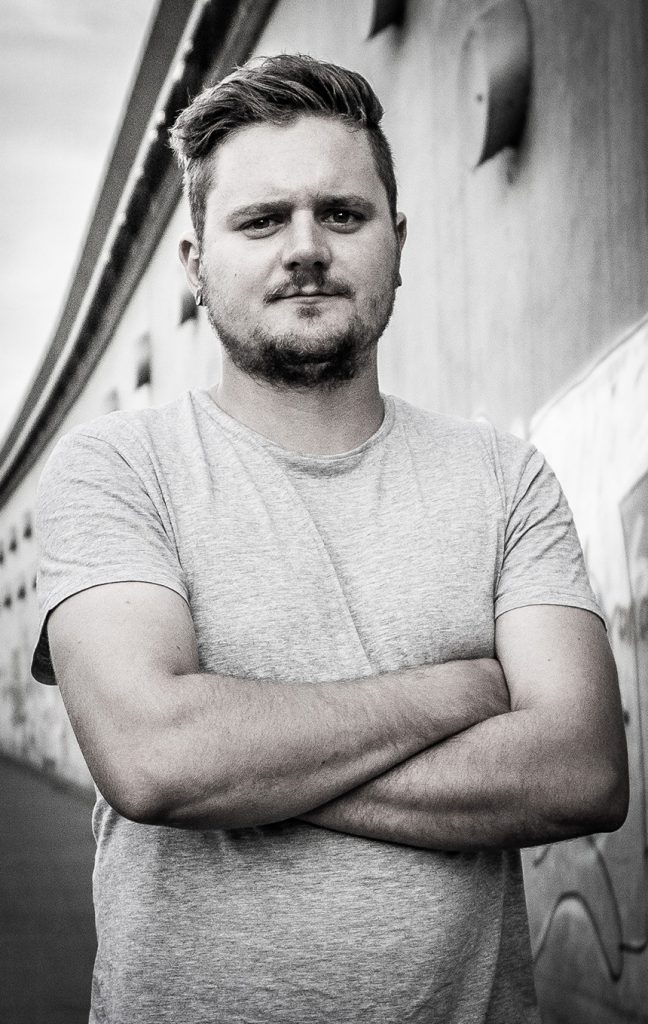 Name: Simon Hinterberger
Nickname: Hinti
Instrument: Bass Guitar
Motto: wasted after midnight!
Music is your life. How did that happen?
Definitely through my parents record collection. I was already listening to Guns 'n' Roses and AC/DC in my childhood. At the age of 8 I got a pirate copy of Nevermind by Nirvana and straight away I knew my life would belong to music.
Apart from music, what are your other hobbies?
I spend my time with my friends and girlfriend. I love to travel and I'm an active member of the 'Turbojugend'.
What is your most important musical equipment? And why?
Definitely the pickup. Without the pickup the music world would not be the same.
Which is your favourite Vertilizar song?
Difficult question, however Time is an example of how music can effect us.
Who are your musical idols?
Gezzer Butler from Black Sabbath, just a cool guy with an amazing groove on the bass.
What would you do if you were in charge of the music industry?
I would offer a major deal to Vertilizar and make sure that real musicians are the most important again.
What have you always wanted to say?
Bass, a second to learn, a lifetime to handle!