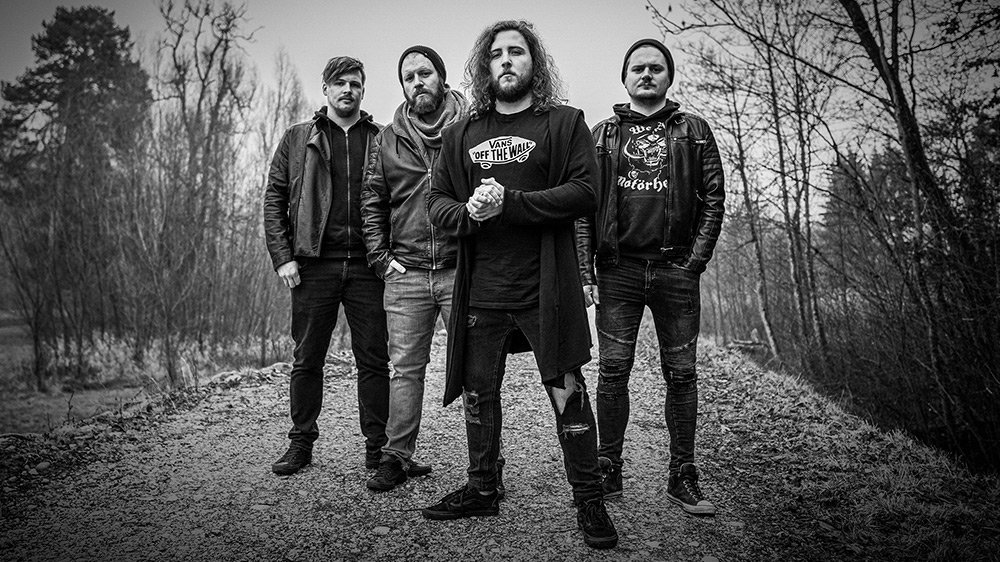 Vertilizar is a post-grunge / alternative metal band that is bringing a fresh new wave to the international metal scene. They have garnered more than one million streams on Spotify and topped multiple independent music charts already through their own relentless release schedule and live shows in and around Austria.
The four piece first came together in their homeland of Austria in late 2017, with a view of smashing onto the modern rock&metal scene with a much-needed blend of post-grunge and alternative metal. Their well-crafted combination of chunky, yet melodic instrumentation and brutally sincere lyrics fills the gap left by previous hard rock movements that the band is inspired by. Their sound takes all the best parts of their predecessors like Staind, Seether and Breaking Benjamin, just to name a few. Then melds them all together into an entirely new beast altogether, that brings just enough newness and novelty to the table, whilst still packing the commercial punch that made the genre so alluring for fans to begin with.
Vertilizar released their debut self-titled EP just nearly a year after forming on the 21st of September 2018. The EP received overwhelmingly positive feedback and was featured on some of the biggest metal channels on Youtube such as 'Spaceuntravel'. To this day, the songs on the bands self-titled EP continue to connect with fans across the globe, with some songs on the EP like 'Bleed' or 'Pathetic'. Their biggest hit so far has been the bands hard-hitting rock cover of 'This is the Life' by Amy MacDonald, which has been played nearly half a million times online. Not to mention the single 'With You', that was released in March 2019. A single that's smooth, emotive verses and epic soaring choruses have made it a big fan favorite.
The bands gradual success has seen them play at major rock&metal events in Austria. They have even supported big name acts such as Bad Omens (US) and Annisokay (DE). With already several music videos under their belt, as well as having topped multiple independent music charts worldwide, Vertilizars upward trajectory is showing no signs of stopping. In early 2019 Vertilizar has recorded a new EP with a collection of original songs called 'Never Walk Alone' at the famous RockStudio in Austria and released in January 2020.
In February 2020 Vertilizar won the well-known Austrian Lautstark! contest with the single With You and therefor received national airplay. After most of the shows in 2020 got cancelled due to COVID, Vertilizar started to produce new songs together with Aljoscha Sieg from Pitchback Studios in Cologne, Germany, who is known for his work with Eskimo Callboy, Any Given Day or Bury Me Alive. The latest monster of this collaboration "My Story" was released on March 26th, 2021.